32nd Annual Superman Celebration - Metropolis, IL - June, 2010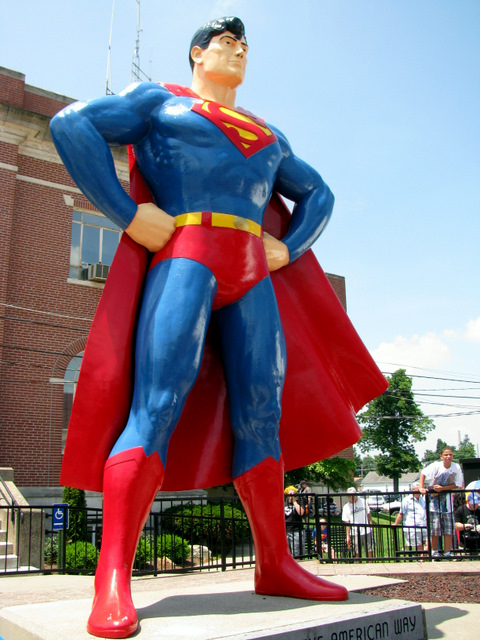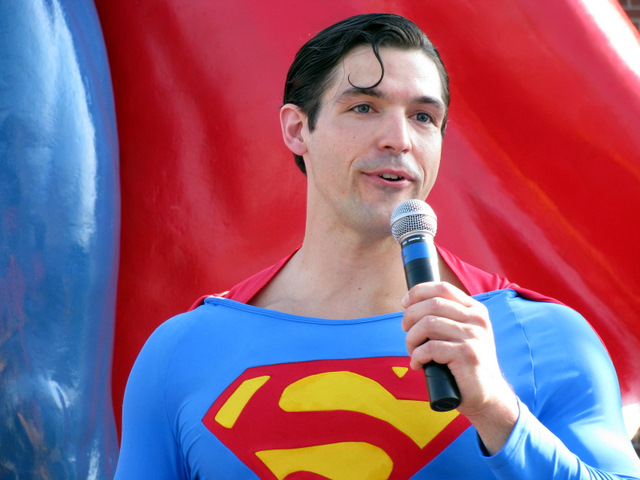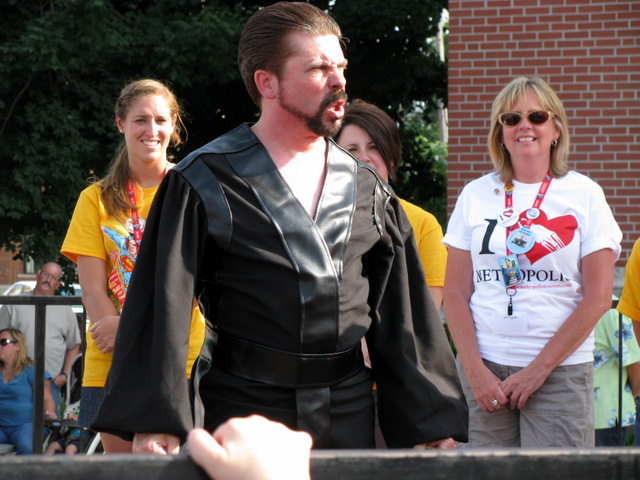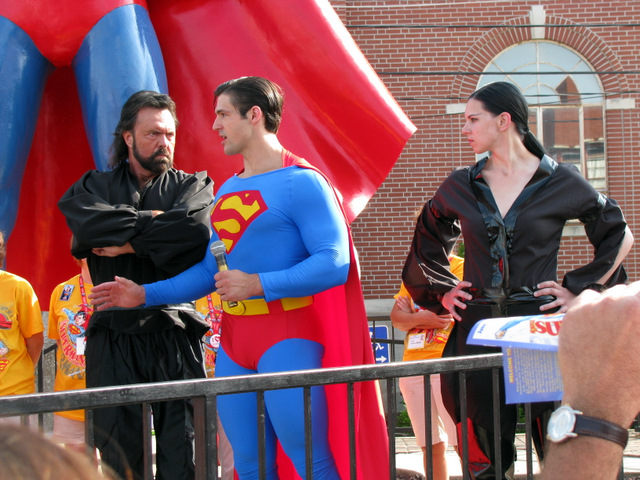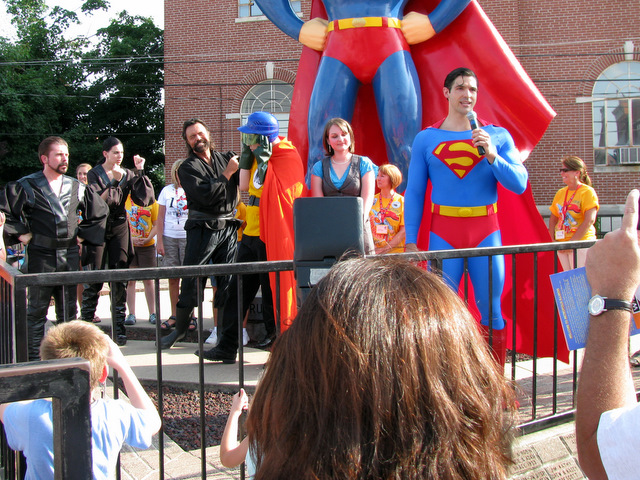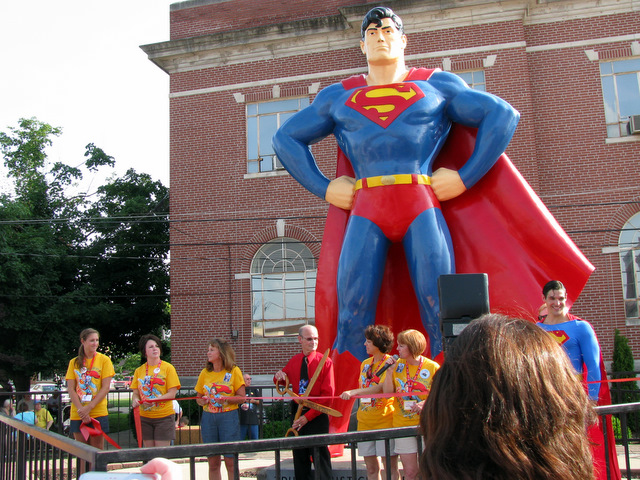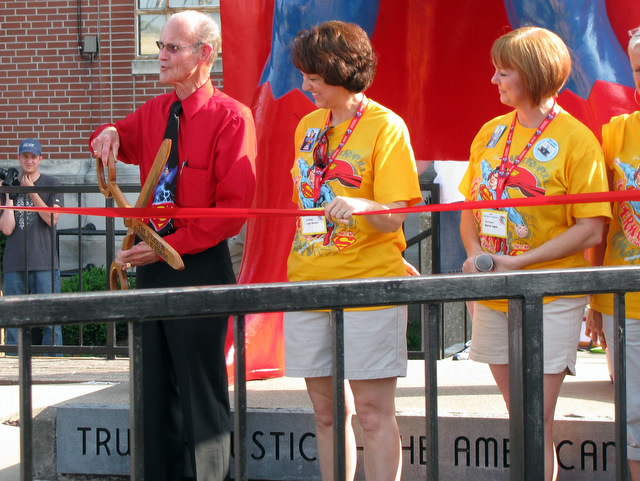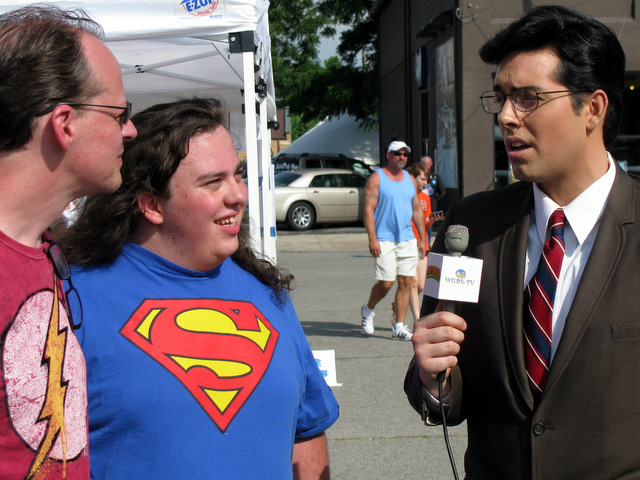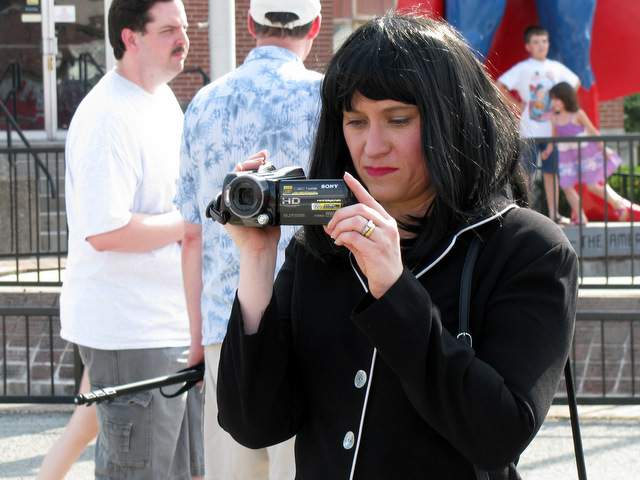 ---
Noel Neill at Superman Celebration 2010 for the unveiling of her statue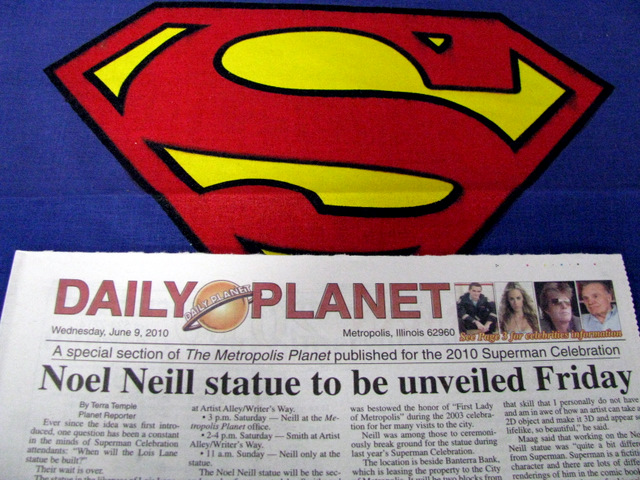 Noel Neill played Lois Lane in the movie serials and the 50s TV series.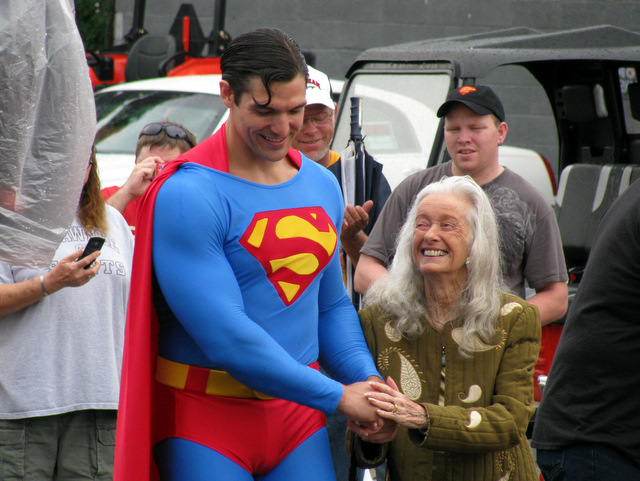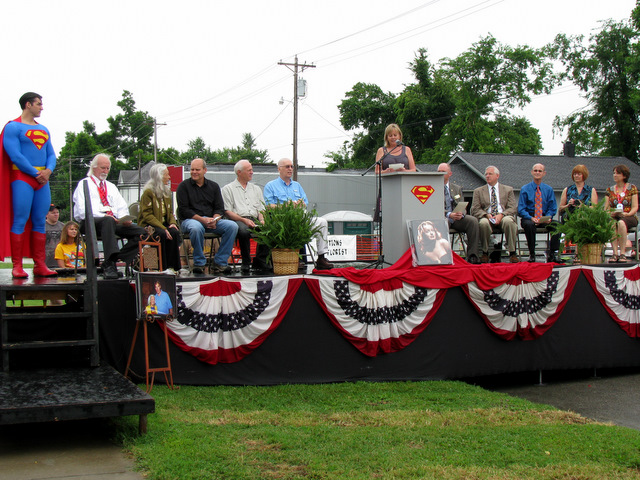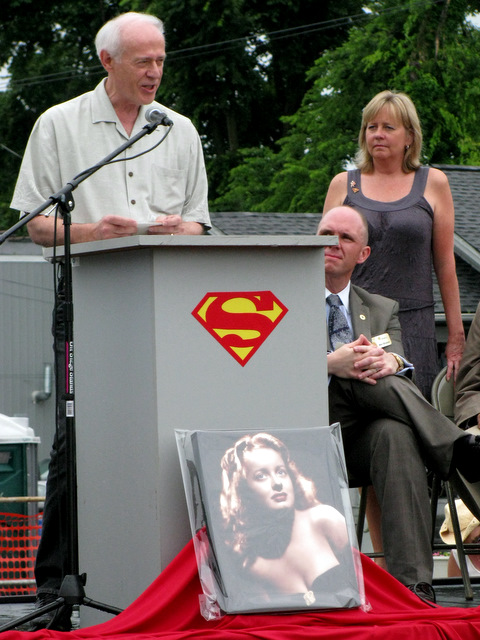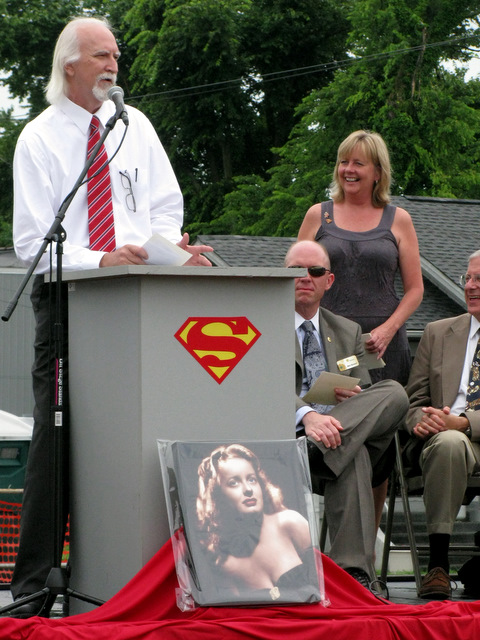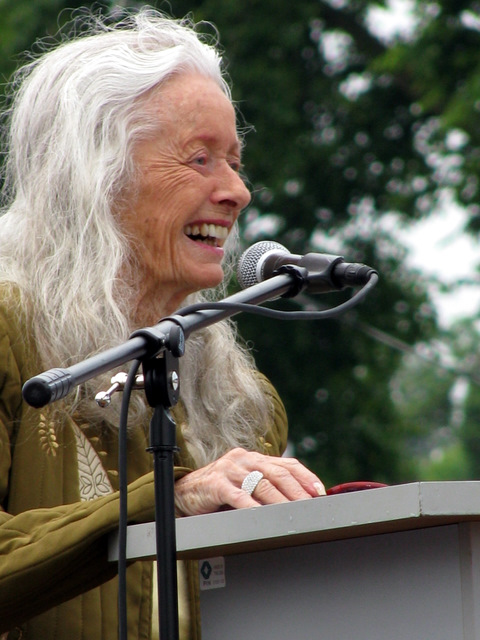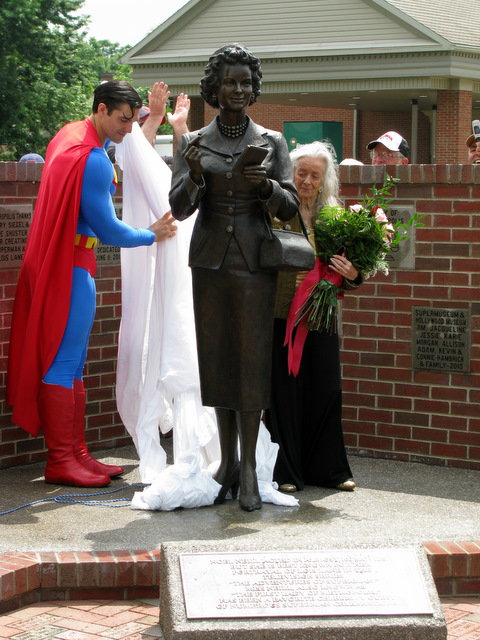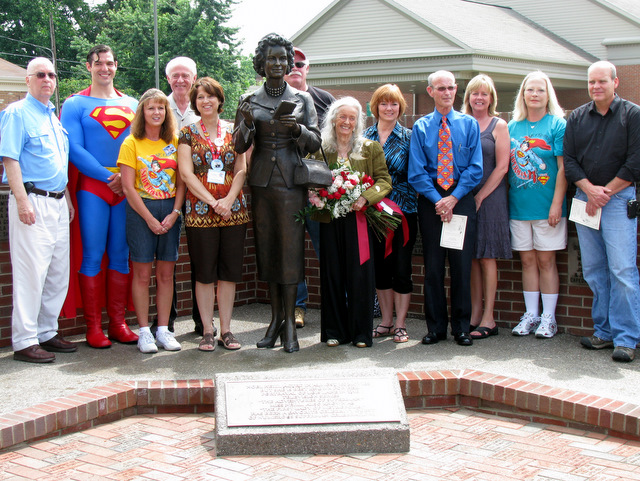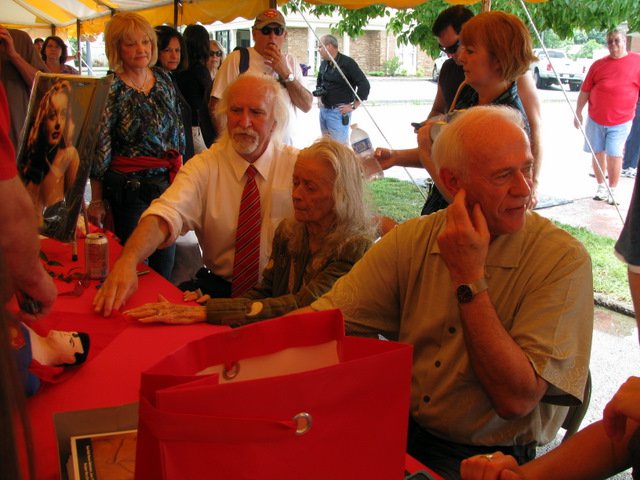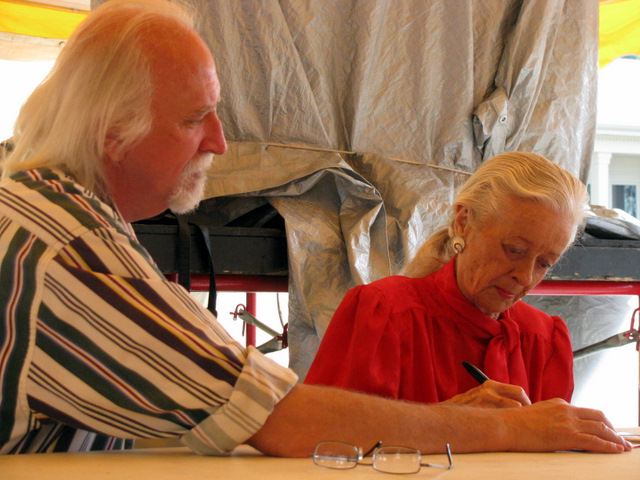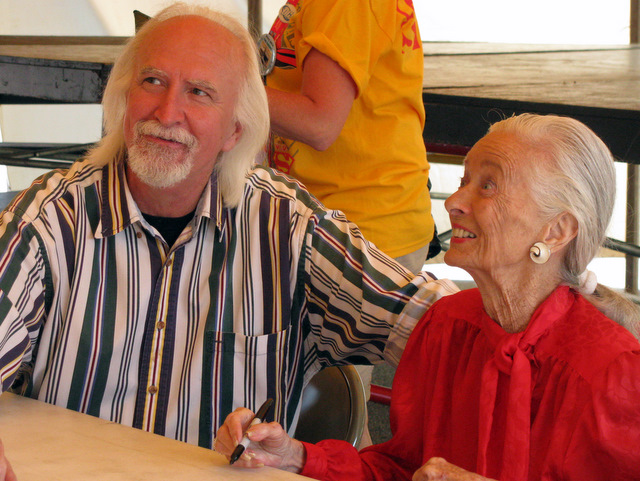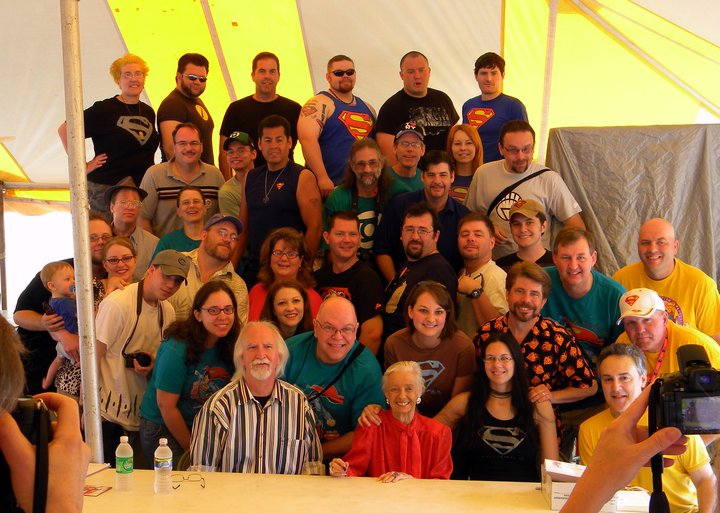 Noel Neill and fans. Picture from Superfriends of Metropolis.

---
Costume Contest - Superman Celebration 2010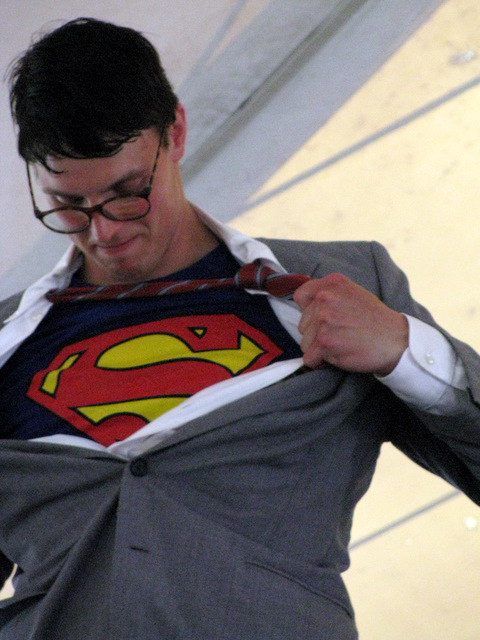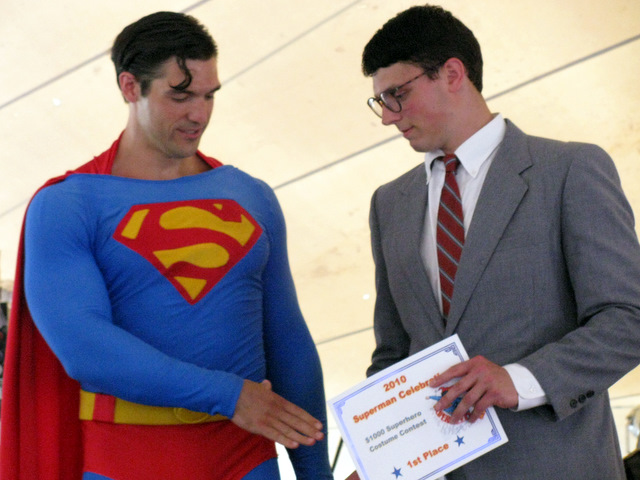 Josh Boultinghouse (Superman) congratulates 1st place winner Alexander Ray.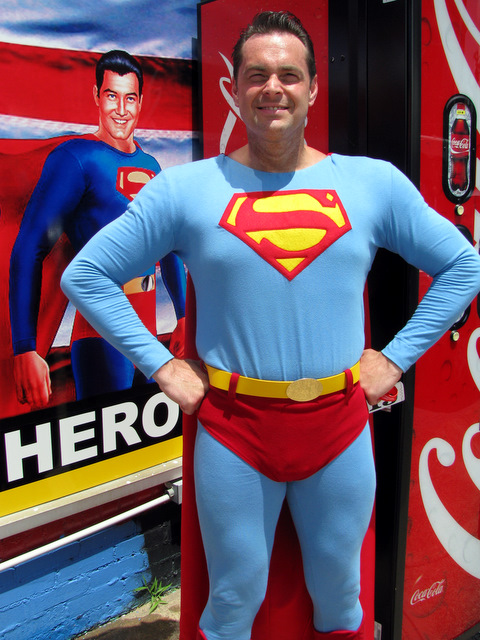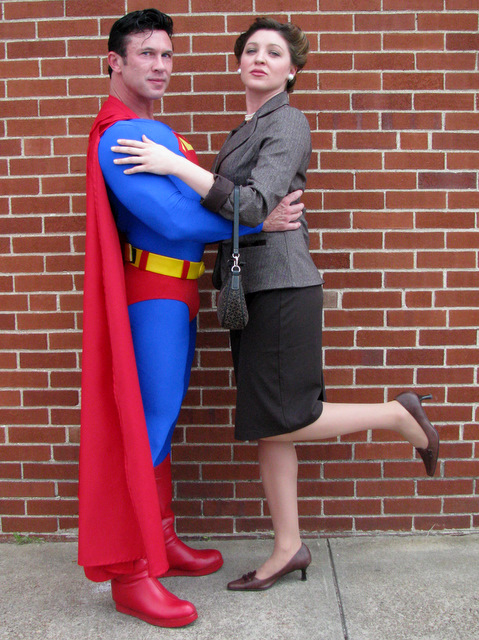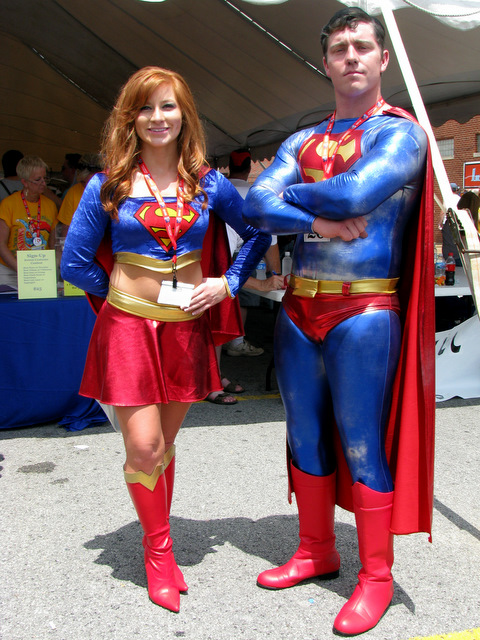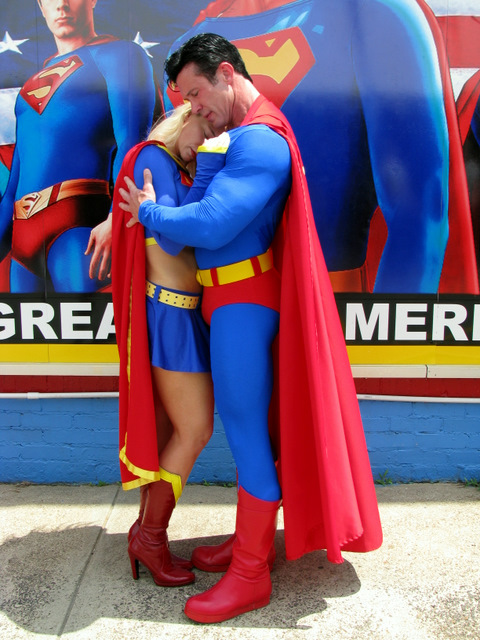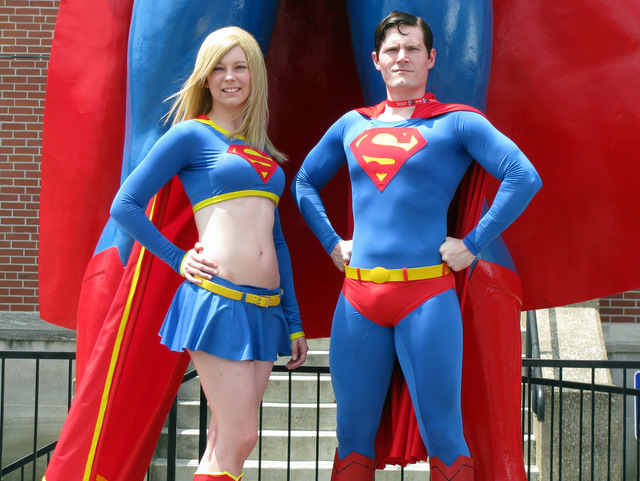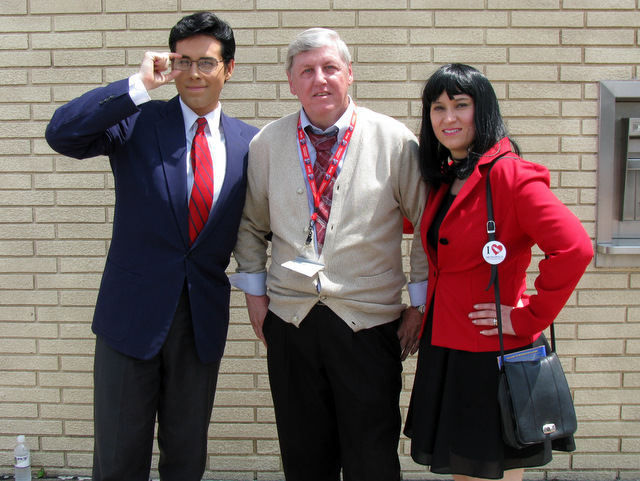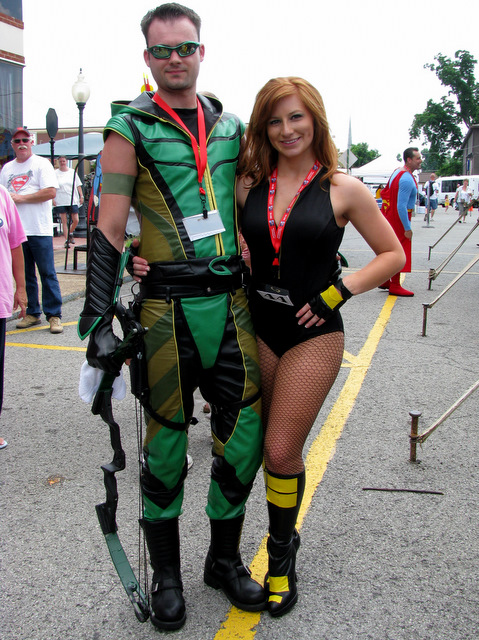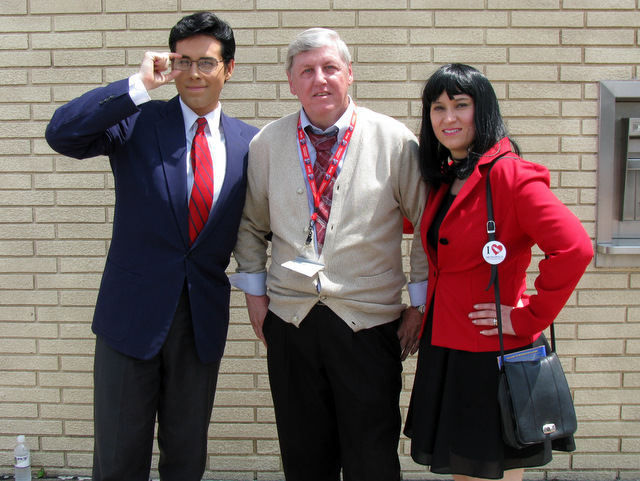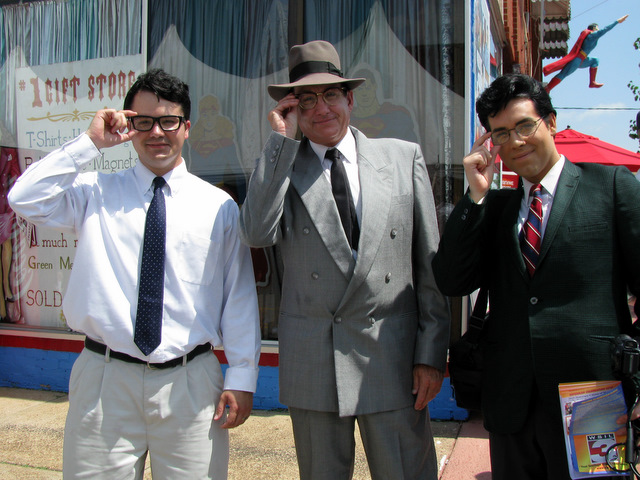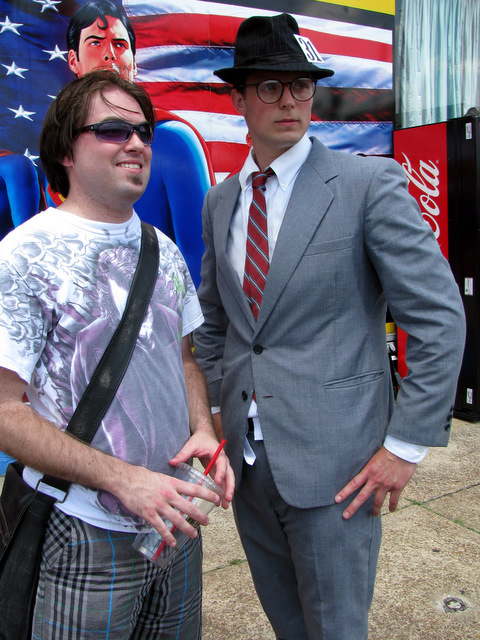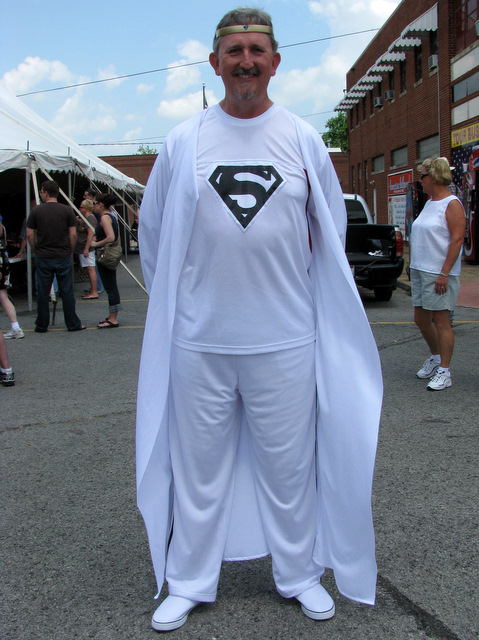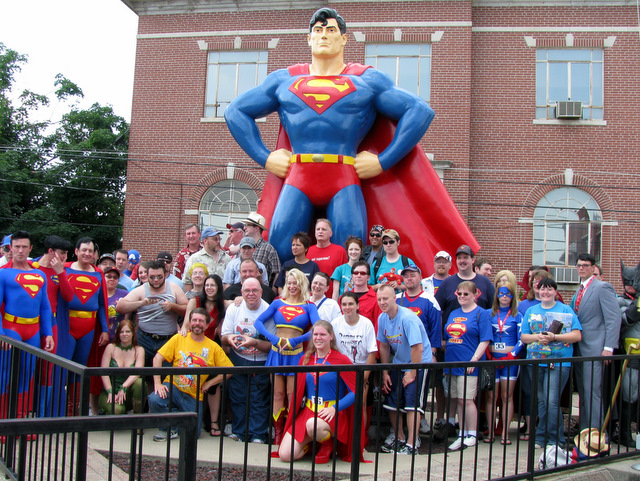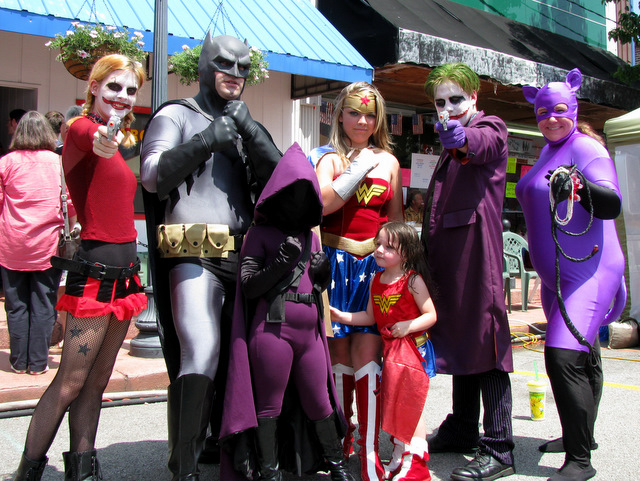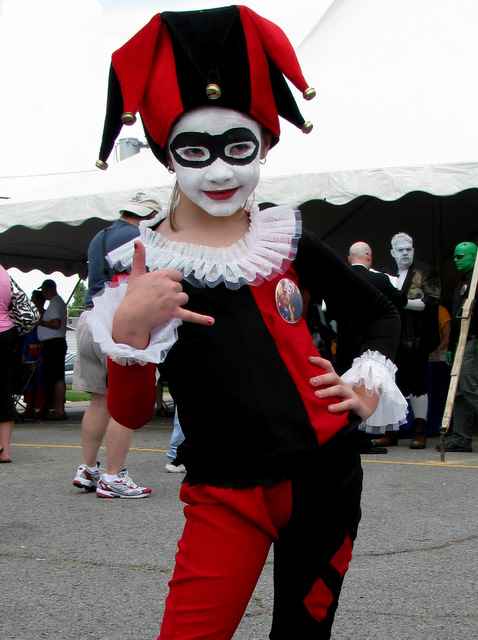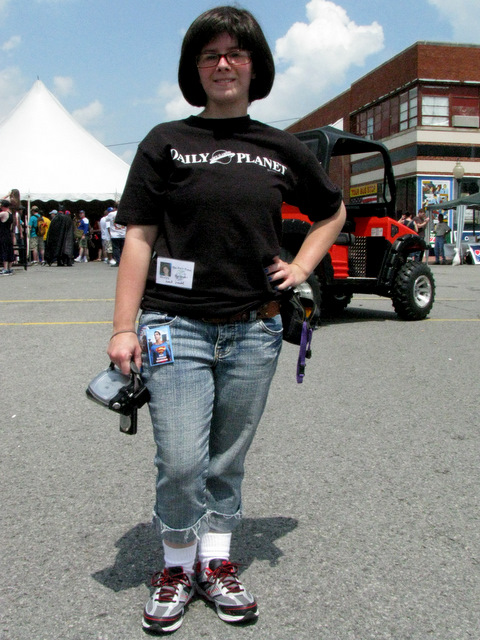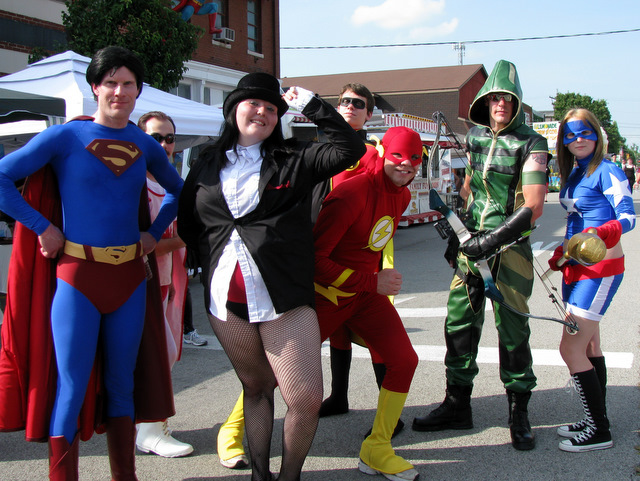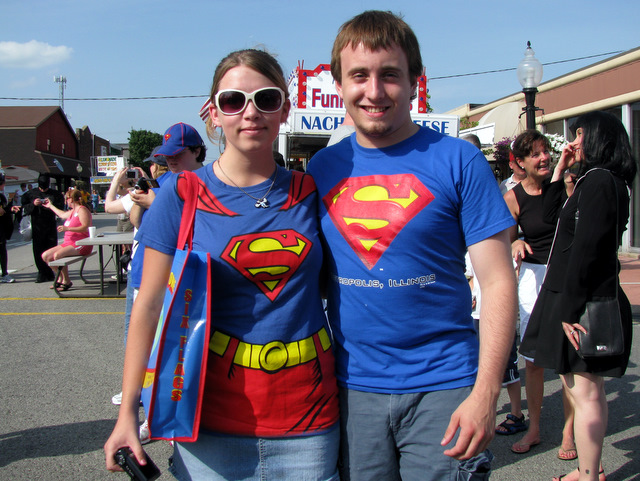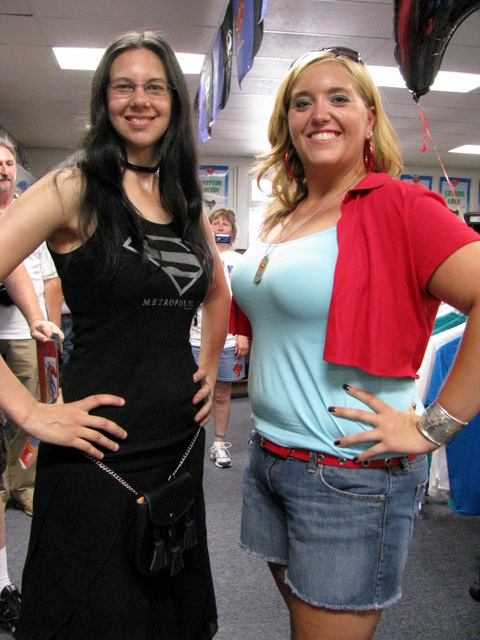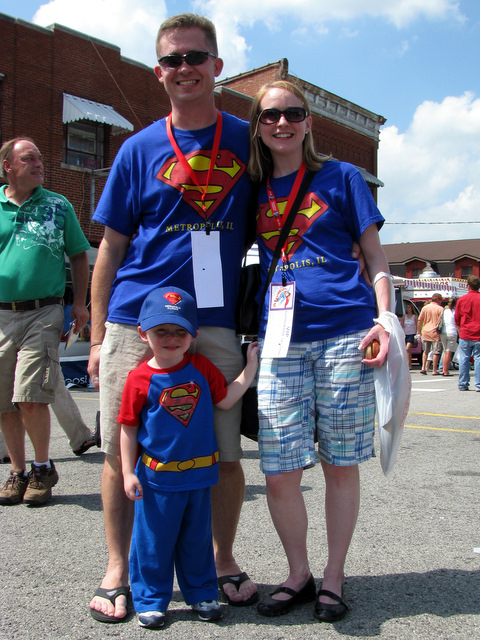 ---
Autograph Sessions with
Smallville Actors Sam Witwer and Laura Vandervoort,
Film Producer Ilya Salkind, Legendary Artist Carmine Infantino,
and Voice Over Performer Jeffrey Breslauer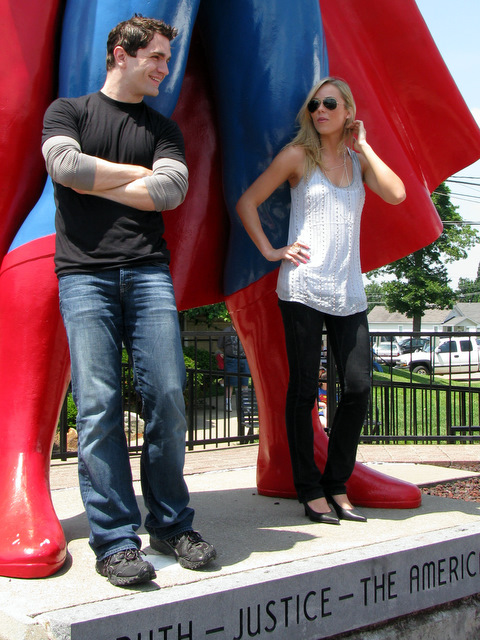 Sam Witwer and and Laura Vandervoort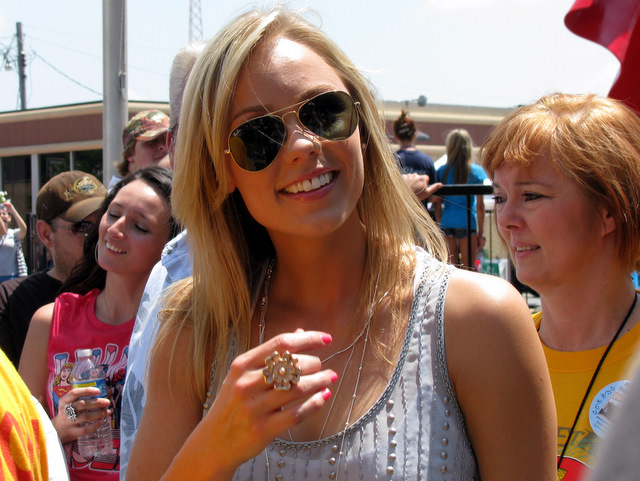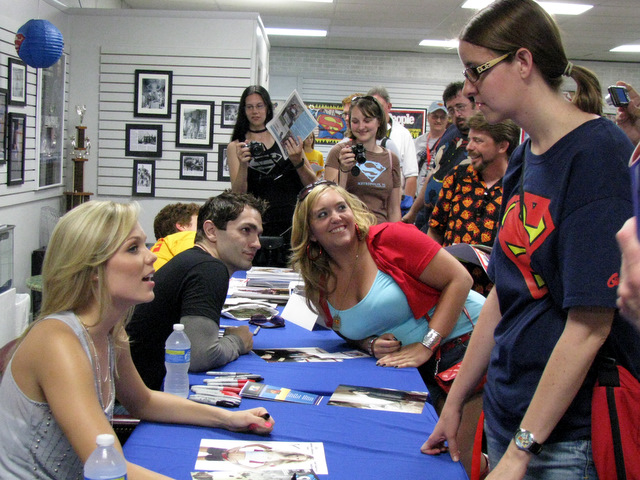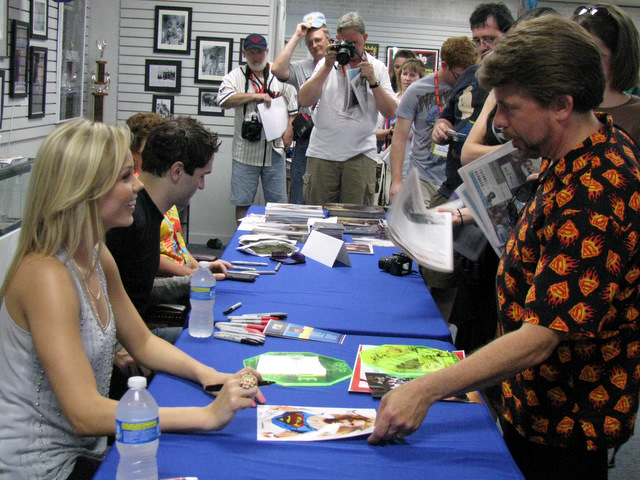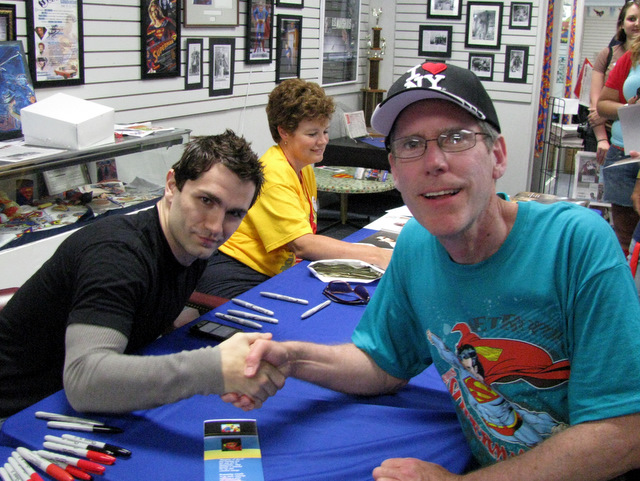 Laura Vandervoort played Kara in Smallville Season 7, and Sam Witwer was Doomsday in Season 8.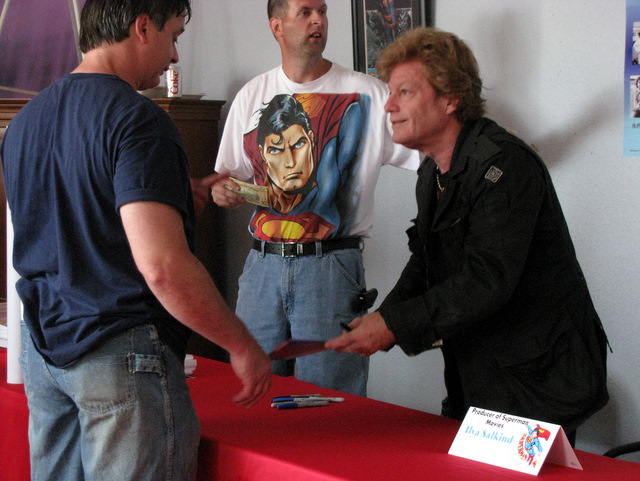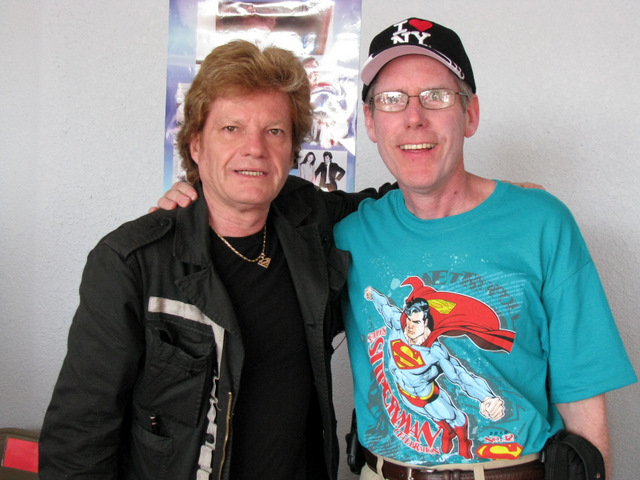 Ilya Salkind produced Superman the Movie, Superman II, Superman III, and the Superboy TV series.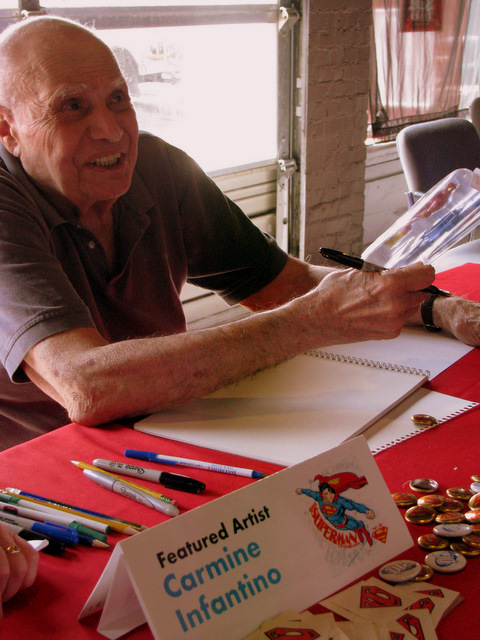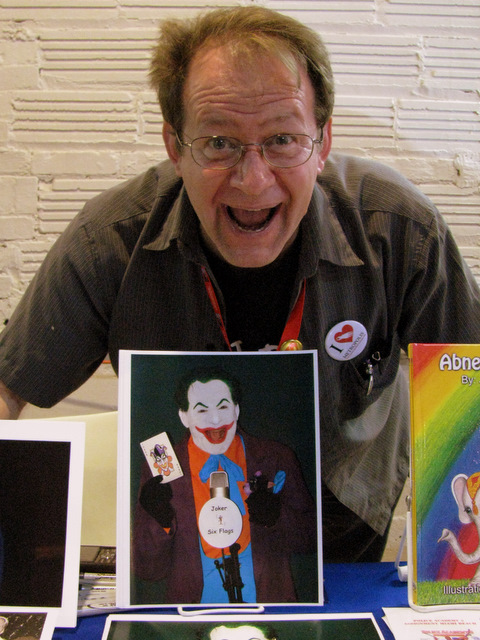 Carmine Infantino's work included Batman & The Flash. Jeffrey Breslauer is the voice of The Joker at Six Flags.

---
50s Dance Contest - Superman Celebration 2010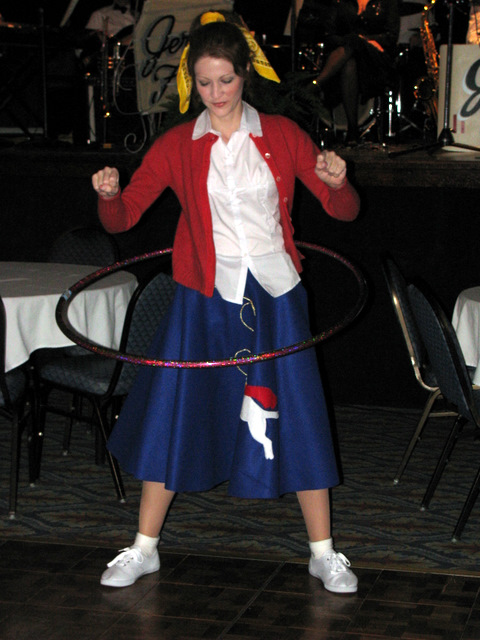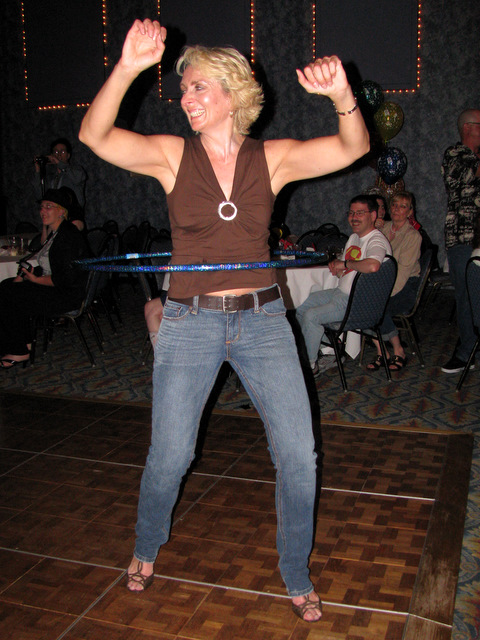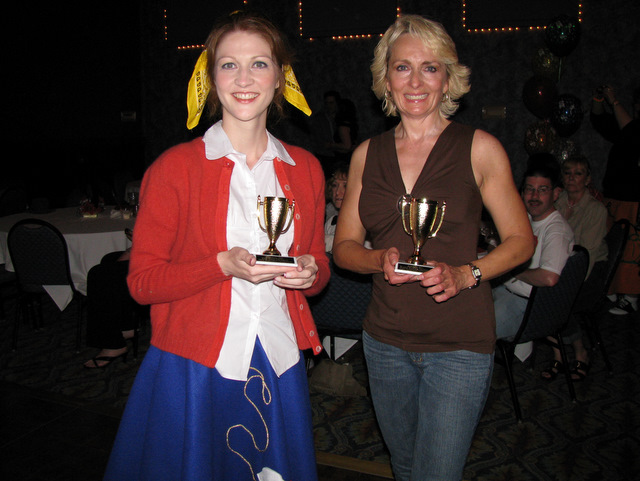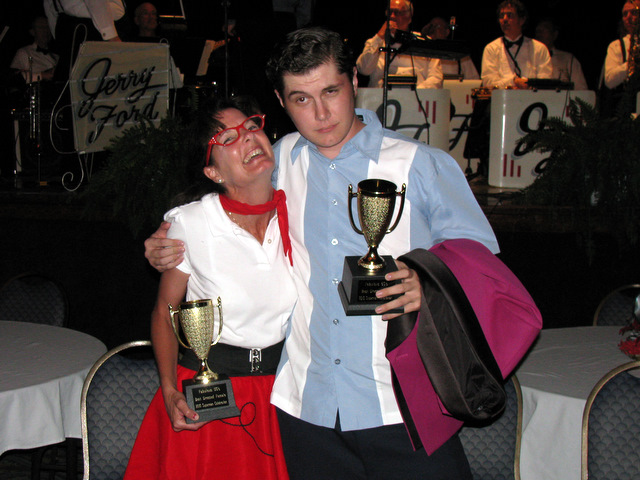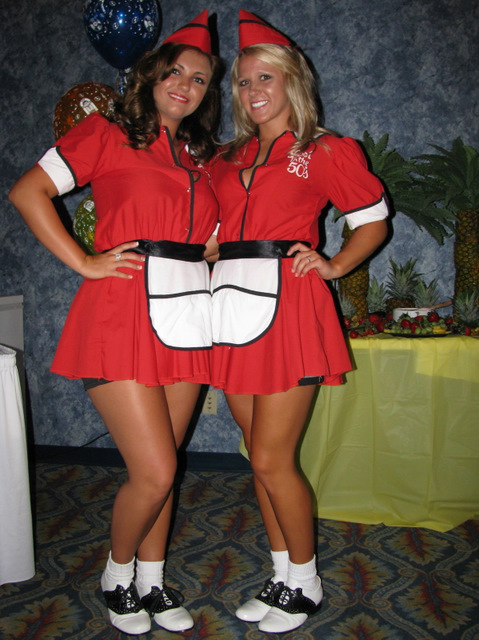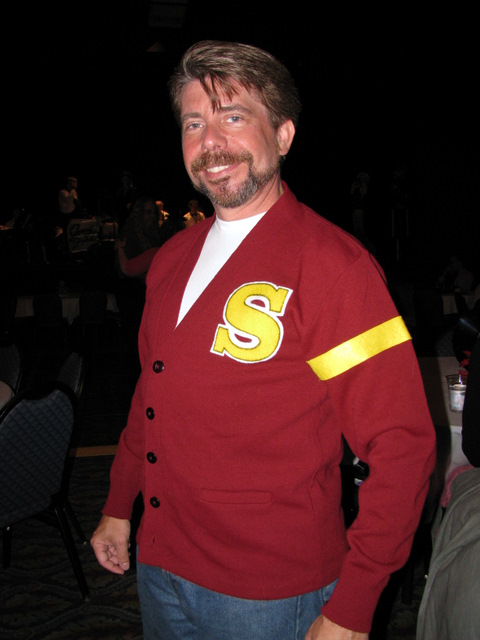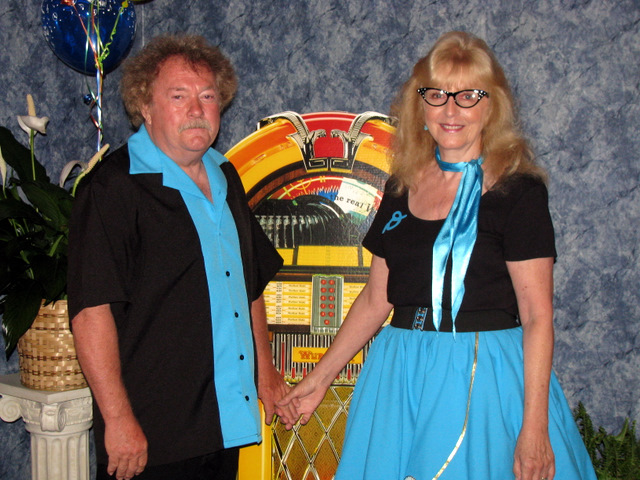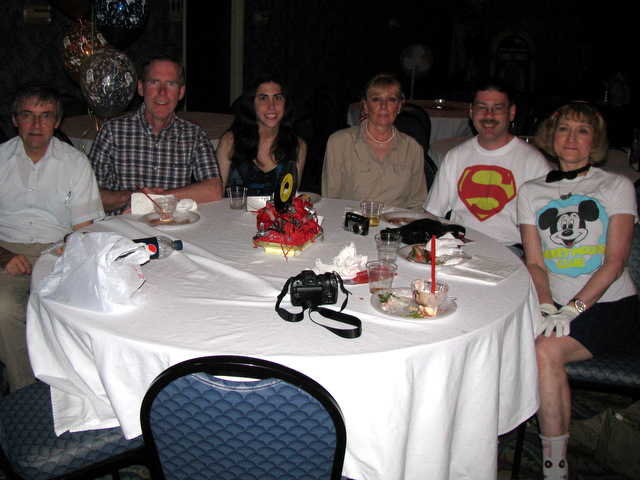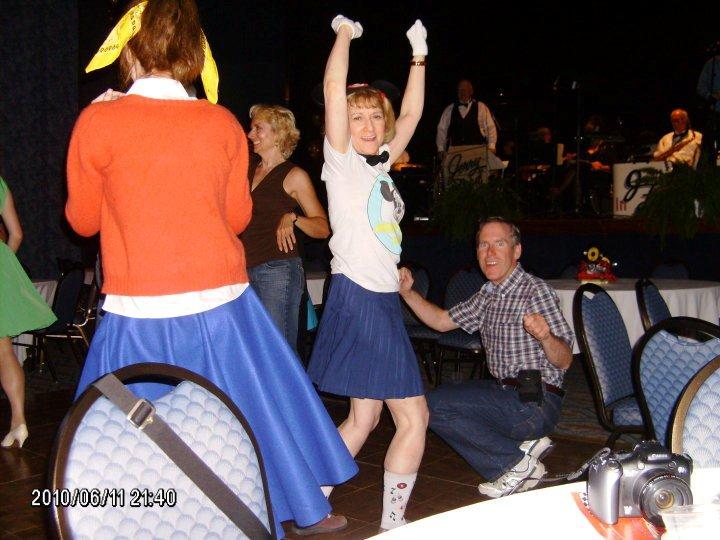 ---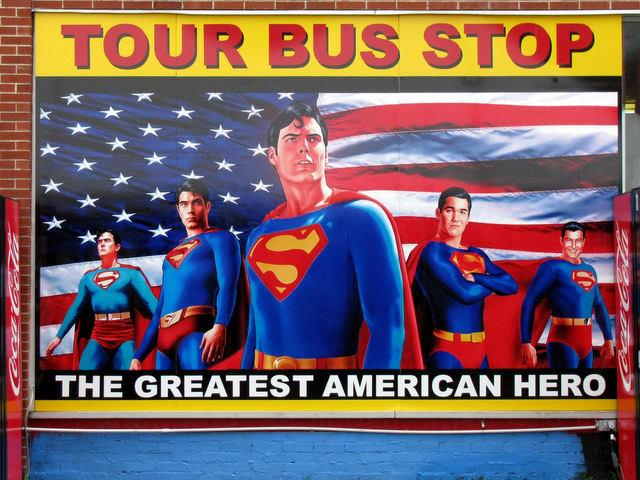 Kirk Alyn, Brandon Routh, Christopher Reeve, Dean Cain & George Reeves.